The Best Place to See the Golden Gate Bridge
---
---
1) Marin Headlands

This is the best place to see the Golden Gate Bridge.

This viewpoint is located on the northwest side of the Golden Gate Bridge (not to be confused with the Vista Point that is on the northeast side of the bridge). To get exact driving directions to the viewpoint, visit Google Maps and enter "Conzelman Rd/Kirby Cove, San Francisco" in the search box.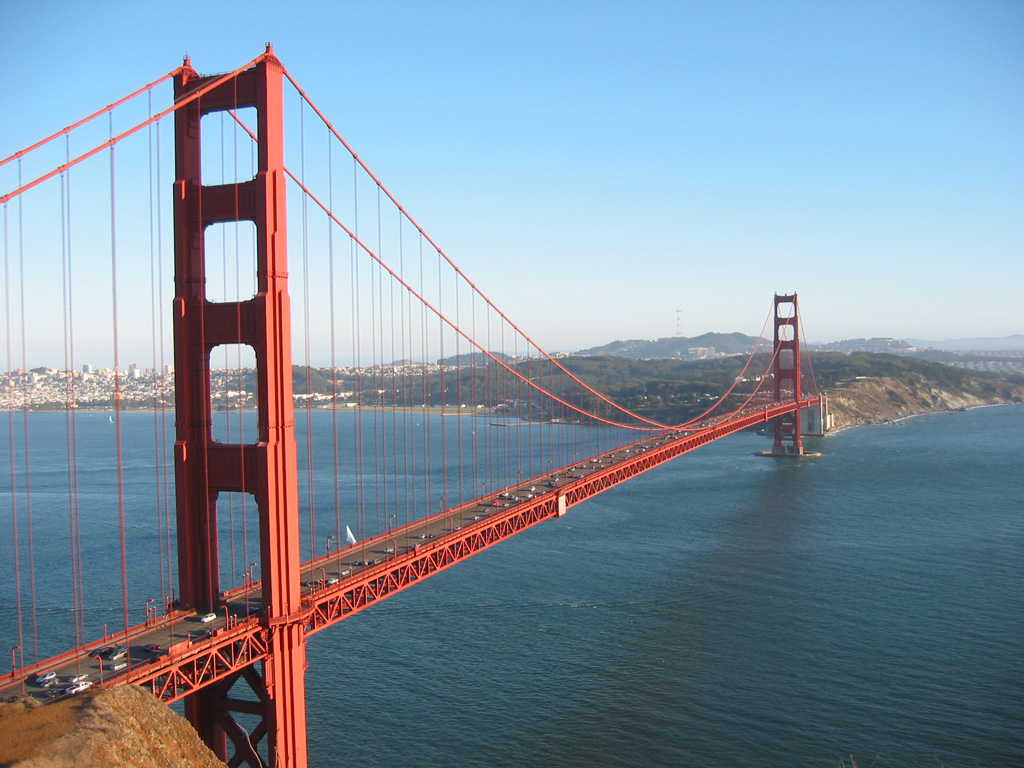 Take 101 North and cross the bridge. After the bridge take the Sausalito/Alexander Ave exit (to the right). Turn immediately left onto Alexander Ave and cross under the freeway. Keep driving on Alexander Ave and take right to Conzelman Rd. Drive uphill until you come to a small parking lot on your left. Park your car there. Parking is free but can be tough sometimes. Then, follow the path towards the Golden Gate Bridge and it takes you to an old military bunker.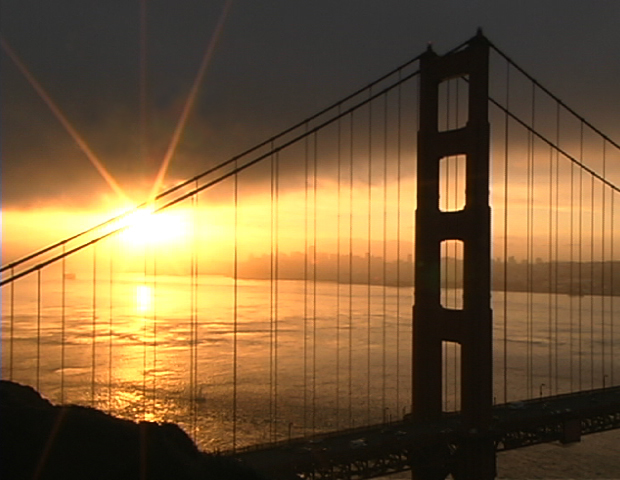 Keep walking and soon you will find a spot where you can take great pictures of the Golden Gate Bridge. And not only that, you'll be able to see a beautiful view of San Francisco skyline in the background as well.


---
---
2) Southeast Parking Lot

This spot is the easiest to get to. Simply take 101 North, and just before the bridge, turn right into the parking lot (click here for driving directions). Park your car (parking is metered) and you can just walk to the bridge.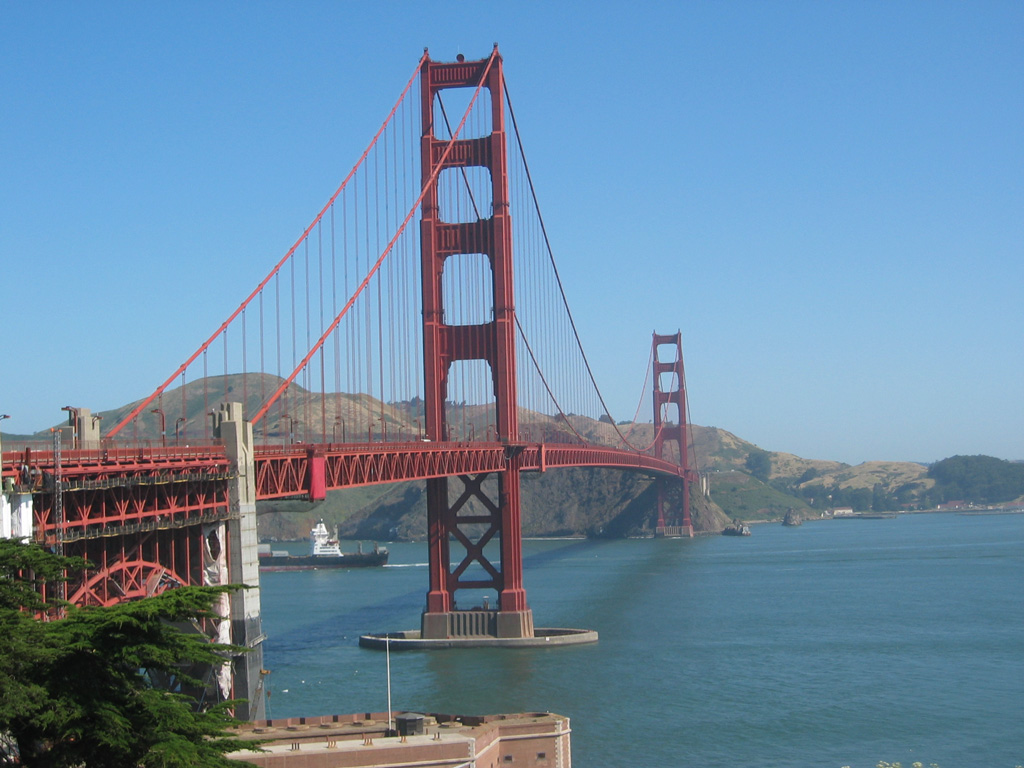 It's also easy to get to this location by public transportation. There are several busses running daily from San Francisco downtown to the Golden Gate.

To find out how to get to the Golden Gate Bridge by public transportation, visit Trip Planner

1. Enter your Start location, or simply enter "Downtown San Francisco"

2. As for End location, enter "Golden Gate Bridge San Francisco"

3. Select the time and date, and click "Plan Trip"

The Trip Planner will present you several different ways to get to the Golden Gate Bridge.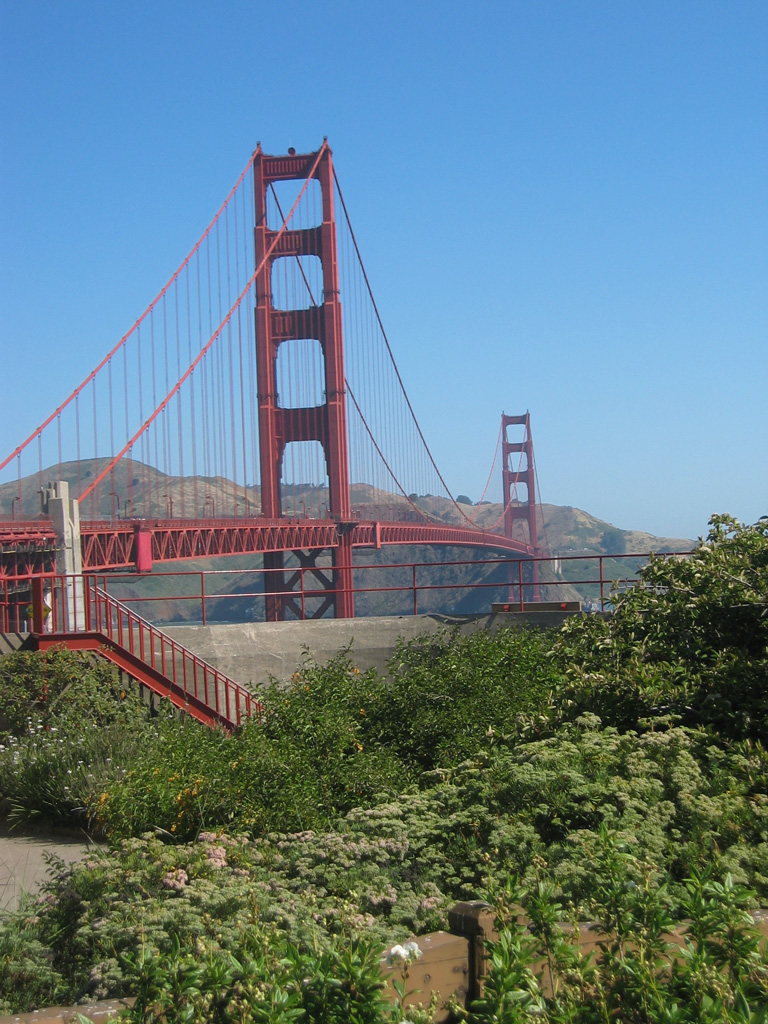 ---
3) Northeast Vista Point

There's also a spot on the northeast side of the Golden Gate Bridge called "Vista Point". Cross the bridge and take the first exit to the right. But you'll probably get much better pictures from the two locations mentioned above.

Keep in mind that it's often foggy at the Golden Gate Bridge. Sometimes so foggy that can you barely see it!
---
---
Related Links: