The Best Place to View the Hollywood Sign
---
---
1) Canyon Lake Drive

This is the best place to see the Hollywood Sign.

The exact street address of the location is 3000 Canyon Lake Drive, Hollywood. Enter the address on Google Maps to get driving directions.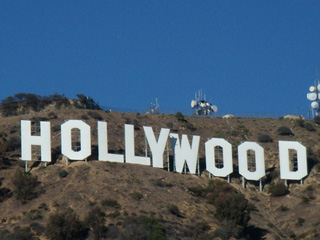 The easiest way to get there is to take US 101 and then exit at Barham Blvd. Drive a couple of blocks, and then turn right to Lake Hollywood Drive. It gets a little confusing here because there are a lot of small roads everywhere (so it'd be helpful to have a map handy) but try to stay on Lake Hollywood Drive, and follow it around the reservoir to Tahoe Drive. Turn left at Tahoe Drive, and then turn right at Canyon Lake Dr. You'll soon see a dog park on your left.
This is where you want to park your car (by the dog park) because there's "no stopping at anytime" up on the hill where the best viewing spot is located at. So, park your car here and then walk up to the hill. There's always street parking available by the park.

If you miss this spot, then you'll need to keep driving as Canyon Lake Dr becomes Mulholland Hwy and you hit Durand Dr. The roads are very narrow on Mulholland Hwy and Durand Dr and you'll have hard time finding parking there.
Once up on the hill, there's a spot where you can take very nice pictures of the Hollywood Sign. And not only that, you'll be able to see a view of the Hollywood Reservoir and Los Angeles as well (if it's just not too smoggy).



You can get a bit closer to the Hollywood Sign, if you keep walking by the Canyon Lake Dr/Mulholland Hwy up to Durand Dr. There's a nice little walkway by the road.


---
---
2) Mulholland Drive

This spot is farther away from the Hollywood Sign but the good thing is that you'll be able to see an astonishing view of Los Angeles as well. If you want to see them both but your time is limited, this is the place to go (or the Griffith Park Observatory - see below).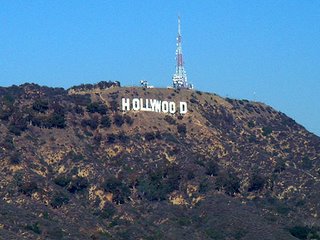 Directions:

Take Laurel Canyon Blvd up to Mulholland Drive.

If you're coming from Hollywood, turn right to Mulholland Drive.
If you're coming from Studio City, turn left to Mulholland Drive.

Stay on Mulholland Drive and keep driving.

After you pass Runyon Canyon Park (on your right), begin to slow down a bit and pay attention. It will be the next lookout point on your right. There is a parking area for only about 6-7 cars, so parking can be tough sometimes. Park your car and walk up the stair.
This spot is one of the most popular places to take a picture of Los Angeles skyline.
---
---
3) Griffith Park Observatory

A very nice place to view Hollywood sign, especially if you want to visit Griffith Park Observatory at the same. There is also a beautiful view of Los Angeles as well. You can look up the directions here. Note that the observatory is closed on Mondays.


---
4) Hollywood & Highland Center

If you don't have a car to drive that close to the sign, you can also view it from Hollywood & Highland Center in the heart of Hollywood. LA Metro Red Line runs there. This is a convenient spot to get to but your pictures won't just turn that great as you can see below.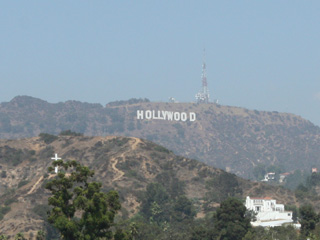 Related Links: